Hany and me have met at the first time through the Twitter and about 1,5 years later we met 2 times in M
unich.
Hany is coming from Jakarta, Indonesia and we have the same favourite soccer player, Miroslav Klose. That was the reason why we found each other.
She spent a year in our favourite country, Germany, close to Munich and tomorrow she will going to back home.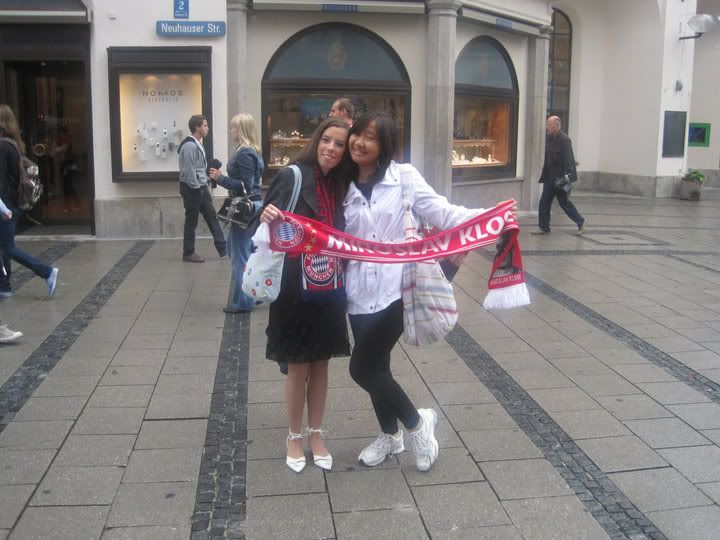 Hany, I'm very happy that I have met with you in this year in your German-life at 2 times. That's more that I could imagine before. You are a very humbled and patient friend, I love you so much and already miss you and I'll miss you too when you will be out of Europe. You were my idol in this time, you did it what was my dream. I feel
myself very lucky to be a friend of a very good person like you.
You made my days sometime wherever you were in Europe and I'm so proud of you that you could do it. I will be with you on the road to back home and I will be with you at home all the time. Take care of yourself and be who you are.